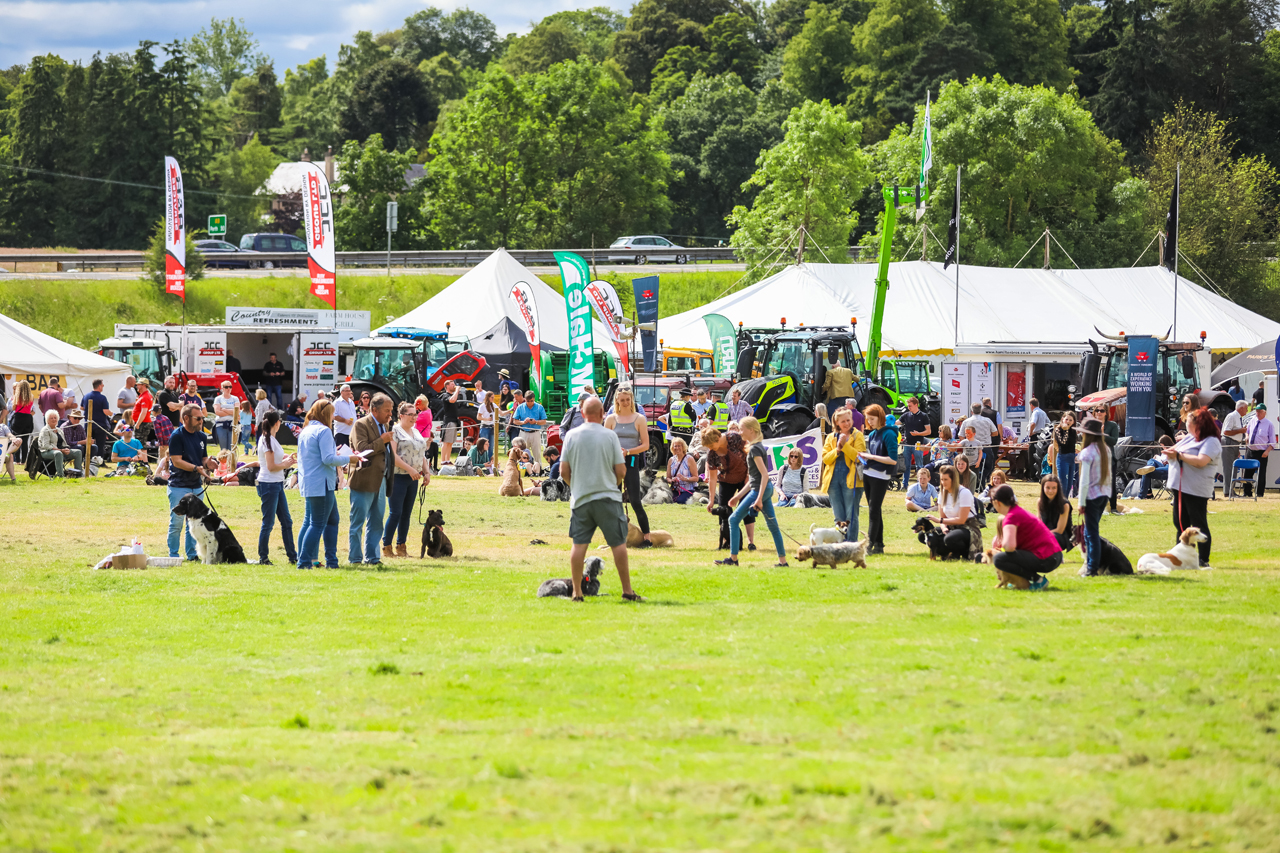 About
Founded in 1947 the Doune and Dunblane Show is a local agricultural show held annually at Keir Mains, by kind permission of Mr Archie Stirling, on the first Saturday in July.
The Show
Doune and Dunblane Show is a local agricultural show held annually at Keir Mains, by kind permission of Mr Archie Stirling, on the first Saturday in July. Founded in 1947, the show is currently in it's 73rd year in 2020.
The show's main sponsor is Blair Drummond Safari Park and we are very grateful for their continued support of an important event in the agricultural calendar.
The show includes an exhibition of some of the best locally produced livestock along with sheep shearing, horse shoeing and crook making demonstrations.
Doune and Dunblane Show has a growing equestrian section with a range of qualifying showing classes including working hunter pony, Clydesdales, Highlands and Shetlands. There is also the ever popular unaffiliated section which encourages children to come and have a go at showing in an informal setting.
There are a wide range of trade stands and craft stalls available for you to visit, complemented by an array of catering outlets.
Doune and Dunblane Show is a great day out for all the family with something to see and do for everyone.
Visitors' entry fees on the day:
Entry fees for the public at the gate are as follows:
£12 adults
£10 concessions
U16s - FREE
Car parking - FREE
Doune
Doune is a quiet historic village situated eight miles north west of Stirling on the River of Teith.
This popular tourist centre was once renowned as a centre for pistol-making and for its formidable castle, built by Robert, Duke of Albany in the 14th century. Today the most prominent features of the castle are its mighty 95 ft high gatehouse, which also houses domestic quarters including the splendid Lord's Hall with its carved oak screen, musicians' gallery and double fireplace.
Other buildings of architectural and historical interest in the village include the Kilmadock Parish Church built in 1822, the Market Cross built in 1620, the Moray Institute and the Bridge of Teith built in 1533.
A few miles south of the village is the Blair Drummond Safari Park where you will find the African bush in the Scottish countryside. This is the only safari park in the country and contains many wild animals from big cats to sea lions and elephants.
Doune is a quaint village with accommodation, eateries and historical finds.
Content source: VisitScotland
Dunblane
Dunblane is a small, attractive town which has been an important centre since the 7th century.
Situated a few miles north of Stirling, the town is believed to have been founded in 602 by the Celtic missionary, St Blane at a ford in the Allan Water. The town developed into a major stronghold of the pre-Reformation Church whose power was symbolised in the magnificent 13th century cathedral. Post-Reformation, the builidng fell into disrepair although restoration work carried out a century ago has now returned it to its Gothic splendour.
The cathedral stands serenely amid a clutch of old-world buildings, among them the 17th century Dean's House, which houses the tiny cathedral museum with exhibits on local history. Close by, the oldest private library in Scotland, Leighton Library houses 4,500 books in 90 languages printed between 1500 and 1840. Visitors can browse through some of the country's rarest books, including a first edition of Sir Walter Scott's Lady of the Lake.
The Allan Water is spanned by a 16th century single arch bridge as it flows through the town and there are a number of good riverside walks.
Accommodation, supermarket, shops and golf course are all available in Dunblane, making it an excellent place to take a short break. The town is easily accessible by train with services to all cities across Scotland, and by road. The city of Stirling lies only six miles south of the town.
Content source: VisitScotland